Who are We?
"Chores don't stop on Sunday, especially if the weather is bad." "With my schedule our best family time is when we are on trail rides. The best ones are overnight Saturday and all day Sunday." "If our children want to be better riders, they need to compete in the weekend shows."
Many of us agree Sundays are important to our families. Unfortunately riders, whether Western or English Hunter/Jumpers, have to make some tough decisions. Often times our families end up depending on each other for spiritual growth encouragement.
On the surface, this may not sound like a bad thing; but is it the best decision? Minnesota Cowboy Ministries believes we can help.
Our Promise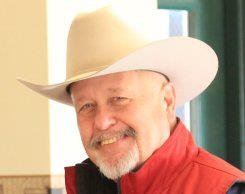 We are a committed part of the western and equine community and do what "horse people" do best. We are your friend.
You will see us at many of the local shows (Yes, even on the weekends!), trail rides, team pennings and gamings. We will be at the gates, walking around the trailers and offering our help wherever we can be of service.
Why? Because some day you might need to talk to someone. When that day comes, if you choose, you can call on us.
We are not trying to start another church. There are a bunch of those already. We are not trying to get you to go to our church, even though we think it is a good one. What we are trying to do is to tell you that just like you are not alone in the arena when you are sitting on your best saddle strapped to your favorite ride, you don't have to be alone the rest of the week either.
When you see us around, give a shout. We can "Howdy" for a bit over a cup of coffee or lean on the fence and watch your "young'un" do their best. Whenever or wherever, we want to get to know you. If you want us to stop by your place, drop us an email. Better yet, give us a call. Let's get together.